Hi. I'm Josh. Now the first thing you should probably ask yourself is, does the guy who made
an app to get abs
actually have abs? The answer is sadly... not yet. But I am halfway there.
These are the principles and research I did to go from 28% body fat to 19% body fat.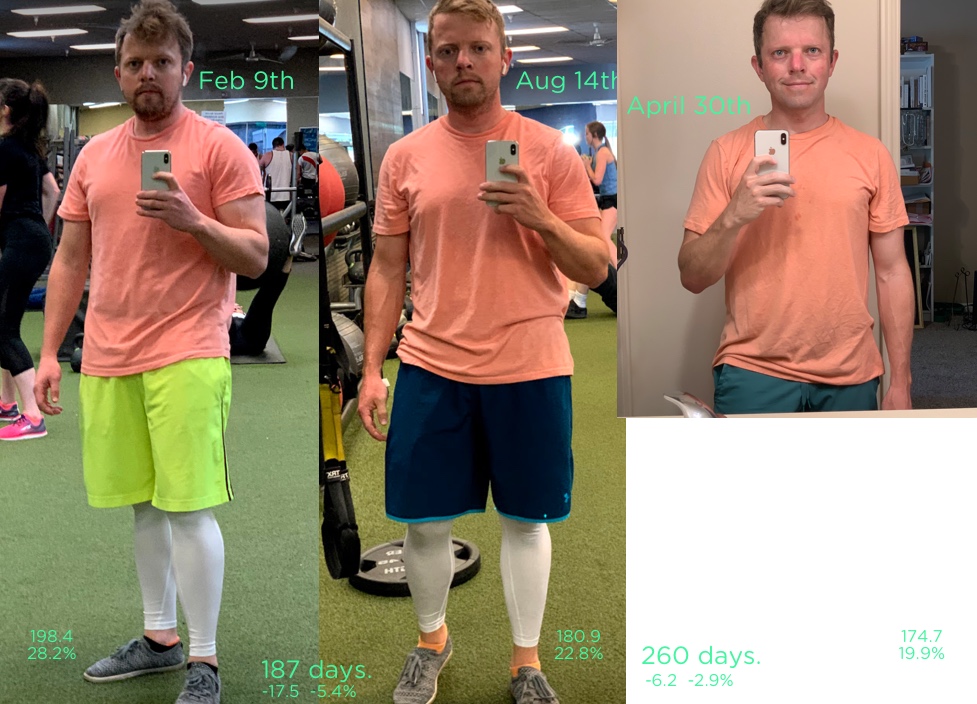 (I don't have a picture in the gym at 19% bf. Yes I own more than one shirt, but I happened to wear the same one both days, then I wore it again on purpose for the last one. 😁)
I averaged about a 320 daily calorie deficit between the first two pictures. Just eating less and working out more.
Next two pictures I stopped working out as much and tried just eating whatever I wanted. Body fat crept back up. So I started paying attention again and it is goin in the right direction.
I am currently working towards that 10% body fat goal and should get there by the end of the summer. I will update this page with my progress, or you can follow along on my Instagram here
📷Instagram📸📷